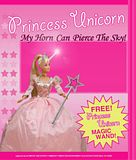 **UPDATE: Sorry, the link didn't work.  Here's a direct link instead.
Yeah, I'd totally pay
at least
$200 for this.  Very much worth it.  
Where's Dwight when you need him?

This is the "official" website by the way in case you want one too.  
Don't be
jealous
, it's not to late, YOU can get your very own.  Click on the picture and make sure to read the small print.  STILL worth it.